Overview:
The purpose here is to offer a brief overview of structural optimization and describe, with some detail, the GENESIS structural optimization software along with the new features of the latest version. The presentation will include several examples that will give the attendees an idea of what kind of problems can be solved in industry today.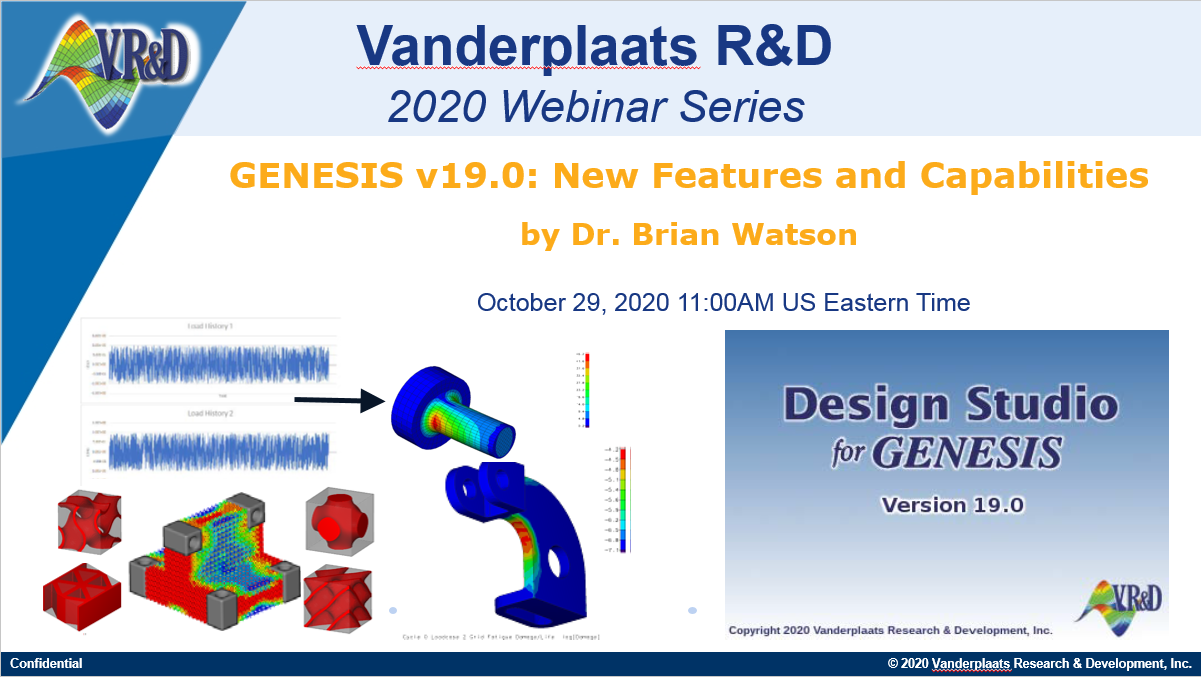 When
Webinar information will be emailed to registered recipients. Due to limited availability early registration is encouraged.
Thursday, October 29, 2020
11:00 AM New York (GMT-0400)
03:00PM London (GMT)
04:00PM Paris (GMT+0100)
Duration:
1 Hour
About the Speaker
Dr. Brian Watson is the Vice President of Technology Development at Vanderplaats R&D. He also works very closely in the development of GENESIS and Design Studio software products.