GENESIS Structural Optimization Extension for ANSYS® Mechanical
GENESIS Structural Optimization for ANSYS® Mechanical (GSAM) is an integrated extension that adds structural optimization to the ANSYS® environment. GSAM can perform topology optimization as well as topography, freeform, sizing and topometry design.
GENESIS Topology Optimization for ANSYS® Mechanical (GTAM) is a subset of GSAM. GTAM is limited to topology optimization only.
ANSYS® is a registered trademark of ANSYS, Inc. ANSYS Mechanical software is a finite element analysis tool for structural analysis.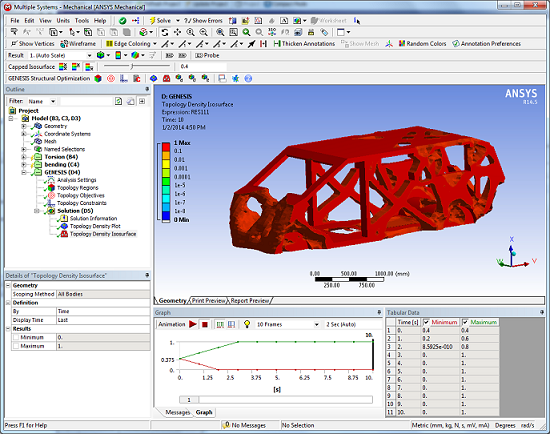 The highlights of GSAM and GTAM include:
Easily add structural optimization to existing ANSYS® Workbench workflows
Easy and fast to create structural optimization data
Easy and fast to post-process structural optimization results
Export optimized geometry in STL or IGES format
The benefits of GSAM and GTAM include:
Automatically generating innovative designs in a reliable, robust and easy-to-use interface.
Allowing the user to set up the structural optimization problem, optimize, post-process, export optimized geometry within ANSYS® environment.
GTAM/GSAM helps to design light and/or stiff structures and improve the performance of their designs.
Reduced cost and improved performance through mass minimization, frequency maximization, buckling load or displacement constraints and many more.
Reduced engineering time. Efficient solver and robust optimizer speeds up the solving time.
Additive Manufacturing – One significant capability of GSAM/GTAM topology optimization is for Additive Manufacturing. GSAM/GTAM can generate optimal shapes that can be produced using 3D printers.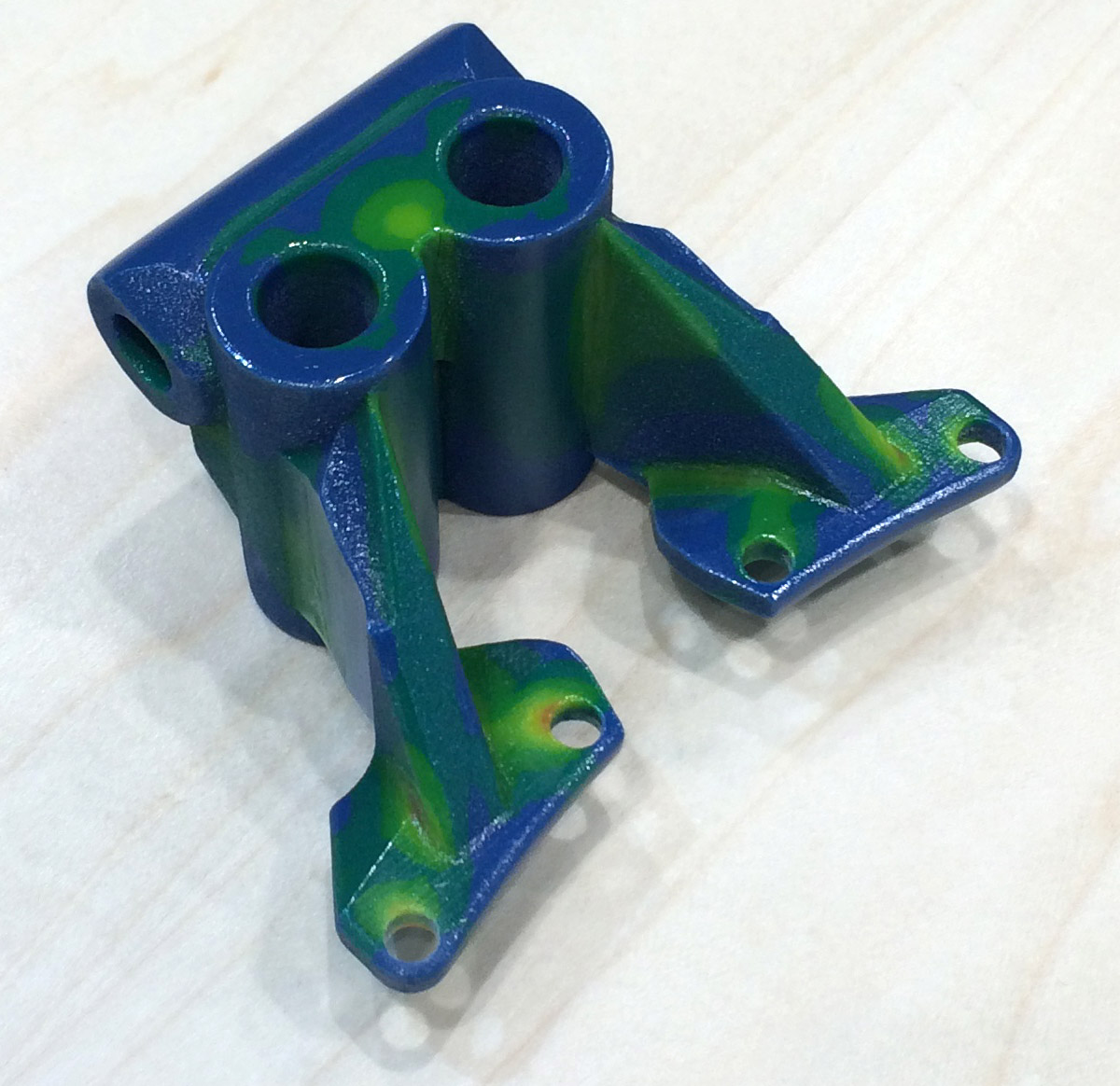 Learn more about:
GENESIS Structural Optimization for ANSYS® Mechanical (GSAM)
GENESIS Topology Optimization for ANSYS® Mechanical (GTAM)